Prochains cours de Méditation Transcendantale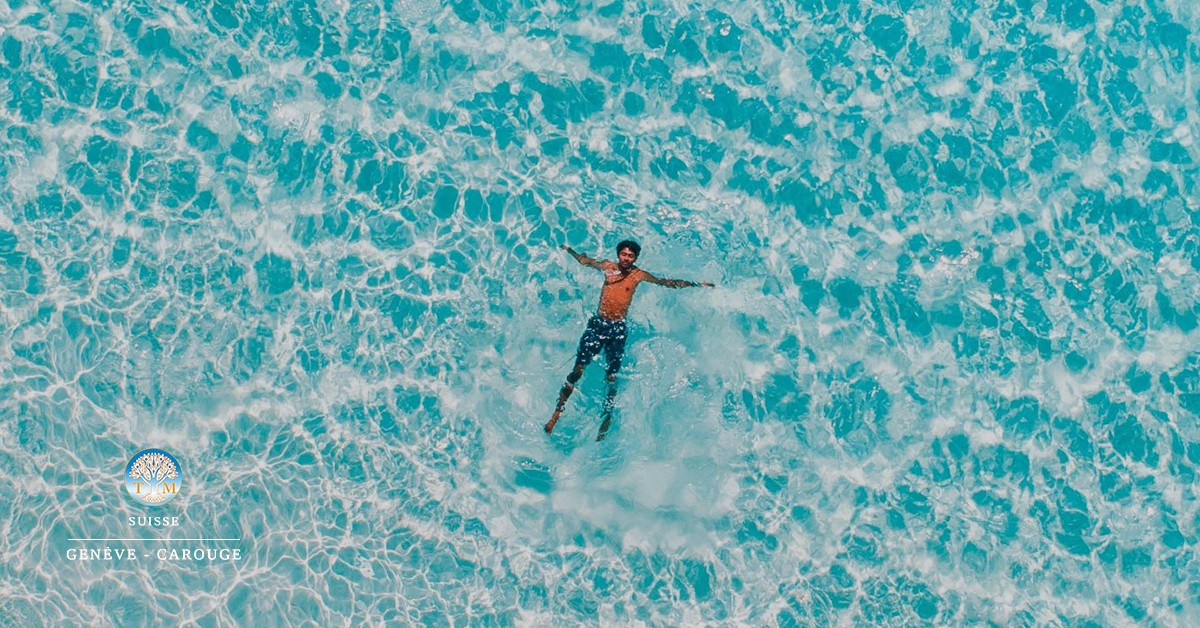 Les prochains cours en petit groupe commencent les samedis 28 octobre, 11 et 25 novembre, 9 décembre 2023. Des cours privés "VIP" avec horaire personnalisé sont possibles sur demande.

Chacun peut aisément surmonter la fatigue, le stress et l'anxiété et trouver en soi calme, stabilité, confiance, créativité et énergie positive. Quelques instants matin et soir suffisent.
« Beaucoup de gens vivent et travaillent dans un environnement stressant et ne prennent pas suffisamment de temps pour eux-mêmes. La MT apporte un profond repos et libère l'esprit des soucis et tensions ; c'est pourquoi elle est un moyen efficace de promouvoir le bien-être général et de prévenir les désordres liés au stress. »
— Dr W. M., spécialiste en santé publique, Genève
Ni religion, ni philosophie, la MT est une technique mentale simple, naturelle et totalement dénuée d'effort qui apporte un profond repos au corps et à l'esprit. Elle se pratique indépendamment, assis confortablement les yeux fermés. La fatigue et le stress se dissolvent et la vie devient un peu meilleure chaque jour. Les solutions et opportunités apparaissent et les difficultés diminuent lorsque nous avons l'esprit plus clair et une perception des choses plus profonde. Des centaines d'études scientifiques indépendantes publiées dans des revues de renom ont mis en évidence ses bienfaits pour la santé physique et mentale.
Léonard Stein, le directeur de l'Espace MT et du bureau suisse de la Fondation David Lynch, a plus de 40 ans d'expérience d'enseignement de la MT.
«J'ai appris davantage durant les 4 séances de base qu'en 28 ans d'existence !» — Responsable de projets dans une multinationale, Genève
Comment procéder ? Rien de plus simple (à choix) :
— Contactez directement Léonard Stein pour un entretien d'information : This email address is being protected from spambots. You need JavaScript enabled to view it. ou 079 626 48 43
— Remplissez svp le formulaire de contact. Vous recevrez une réponse rapide.
A bientôt !
« Après avoir pratiqué d'autres types de méditation pendant des années, la MT a été transformatrice dans ma vie de médecin urgentiste, de chercheuse, de mère/ épouse/ fille. J'ai fait l'expérience de niveaux de concentration, d'énergie et d'équilibre intérieur sans parallèle, indépendamment du chaos autour de moi. Et maintenant, alors que je dirige une division entière de médecins à travers cette crise CoV19, la MT a été mon ancre, et je demande à tout notre système de santé de former tous nos soignants à la MT.»

— Patty J. Lee, Professeure de médecine, de pathologie et de biologie cellulaire, Directrice de la division des soins critiques pulmonaires et allergiques, Duke University Medical Center, Durham NC.
Article VOGUE en anglais "Transcendental Meditation is a Superpower", 20 October 2023
***
Upcoming TM courses at the David Lynch Foundation office
Upcoming TM courses start Saturdays October 28, November 11 and 25, December 9, 2023. Private "VIP" courses with personalized schedule are possible on request.
Each of us can easily overcome fatigue, stress and anxiety and find deep within calm, stability, confidence, creativity and positive energy. A moment morning and evening is enough. In the present circumstances, we would like to show solidarity for those who have been particularly shaken.
"Many people live and work in a stressful environment and do not take enough time for themselves. TM provides deep rest and frees the mind of worry and tension; which is why it is an effective means of promoting general well-being and preventing stress-related disorders." — Dr W. M., public health specialist, Geneva
TM is neither a religion nor a philosophy, but a simple, natural and totally effortless mental technique which provides deep rest to body and mind. It is practiced independently, sitting comfortably eyes closed. Fatigue and stress dissolve and life becomes a little better every day. Solutions and opportunities surface and difficulties recede when our mind is clearer and perceptions are deeper.
Leonard Stein, the director of the David Lynch Foundation representative office for Switzerland and Espace MT in Geneva-Carouge, has over 50 years experience teaching TM.
"I learned more during the 4 basic sessions than in 28 years of life!"— multinational company project manager, Geneva
What to do next ? Nothing simpler (choose your preferred option):

— Please contact Leonard directly for an info meeting: This email address is being protected from spambots. You need JavaScript enabled to view it.This email address is being protected from spambots. You need JavaScript enabled to view it.or 079 626 48 43
— Or use the contact form
See you soon!
"After having practiced other types of meditation for years, TM has been transformative in my life as a critical care physician, researcher, mother/wife/daughter. I experienced unparalleled levels of focus, energy and internal balance — regardless of the chaos around me. As I now lead an entire division of physicians through this CoV19 crisis, TM has been my anchor, and I am petitioning our entire health system to train all our healthcare providers in TM." — Patty J. Lee, MD, professor of Medicine, Pathology and Cell Biology;Chief, Division of Pulmonary, Allery and Critical Care; Duke University Medical Center, Durham, NC.
Comment for this post has been locked by admin.
By accepting you will be accessing a service provided by a third-party external to https://fondationdavidlynch.ch/
Geneva office contact : Avenue de la Praille 35, CH-1227 Carouge/Genève, 022 342 45 35 or 022 890 10 08. Director : Léonard Stein, lstein@davidlynchfoundation.ch